If you're a long time reader of my blog, you know I wear pink every day in October. Traveling this weekend, it was nice to see that I'm not the only one. All the Delta flight attendants were wearing pink ribbon shirts, and I saw quite a few passengers showing their support with pink attire as well. I really get a kick out of seeing NFL players wearing their hot pink cleats and other pink accessories on game days in October!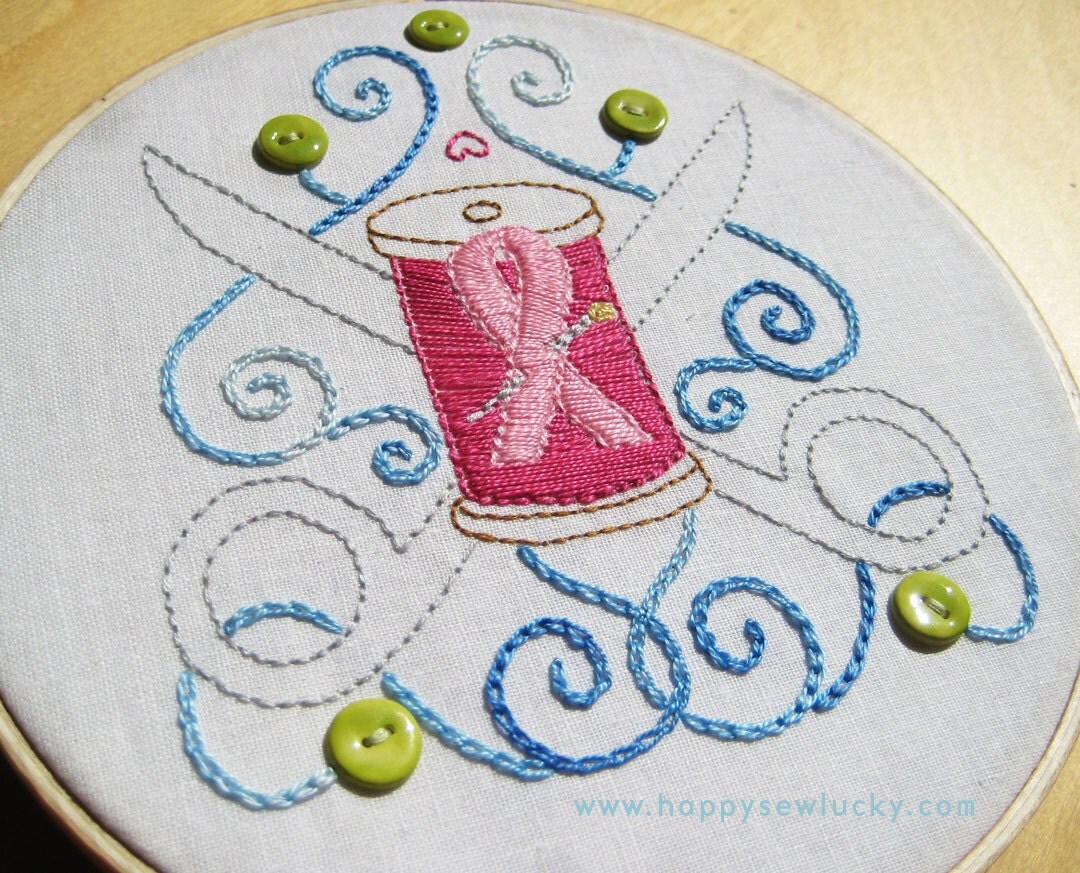 Kickin' Cancer with Creativity pattern from Happy Sew Lucky
I saw this cool embroidery pattern on
Krista's blog
and was happy to find that the pattern is available for download from
Happy Sew Lucky's Etsy shop
. Best of all, the proceeds go to breast cancer research. I can't wait to get stitching on this!
I am also waiting for my
pink ribbon die
to arrive in the mail and wishing I had thought to order it sooner.
I haven't made any pink ribbon projects yet this year, but need to get on the ball because my
pink ribbon jeans
(from 2009) are about worn out! Since I use my pink ribbon mug and
mug rug
year round, I'm thinking I need to make a new pink ribbon mug rug to change things up some. My favorite pink ribbon project to date is the
Got Pink?
quilt I made for my mom.
Have you seen any unique pink ribbon items?
Have an amazing day!!!!